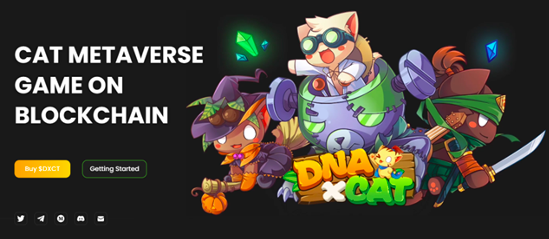 The Rising of GameFi Innovators, Metaverse Gamefi with DNAxCAT is about to Start a New Journey
The development of blockchain industry has always been accompanied by innovation and technology iteration, and the corresponding crypto asset market also bursts into new vitality in every consolidation. Even if we were not able to discover and participate in the layout of some quality projects at the earliest time, every time there is cyclical turbulence in the industry, it always produces a great time to enter.
Axie Infinity's Play to Earn model successfully started the GameFi wave in the first half of 2021, and also spawned a large number of GameFi imitators. But these chains may have created a simple web game, while focusing on DeFi to attract more retail investors. Axie Infinity is as classic as Bitcoin to Gamefi players, but the next successful Gamefi project will not be an imitator, but an innovator like ETH.
Why DNAxCAT?
DNAxCAT is the first Gamefi project incubated by YooShi, the head platform of the Gamefi universe, and the only Gamefi in the blockchain industry that has been authorized by the genuine anime IP. DNAxCAT was officially launched on November 22, 2021, and has attracted a large number of players with its various game scenarios such as PVE adventure and PVP arena, and once occupied the first position in the BSC Gamefi hot list. The position of the game. After the launch of the game, the speed of product iteration is also very fast, including exclusive avatars, cat star-raising and the upcoming skill upgrades. With this pace of updates, DNAxCAT will be as playable as traditional games within a few months.
DNAxCAT official website: https://dnaxcat.io/
DNAxCAT continues to introduce new gameplay while also incorporating passwords and the cat NFT deflation model, giving players real value to back up their assets. In addition, some of the revenue generated in the DNAxCAT game will also go directly into the community vault via smart contracts to support the continued development of the project, such as increasing SFC/USDT liquidity, scholarship programs, etc. After the initial accumulation and use, there are still over 11,000 BNBs (worth over $6 million) in the DNAxCAT community vault.
Compared to some Gamefi project parties who simply put the blame on the market situation when the development occurs, DNAxCAT brings more security and room for development to the players. That's why DNAxCAT is definitely an innovator in the Gamefi space and has a sound economic model that will protect it until the next wave of explosion.
DNAxCAT is being severely undervalued
The entire crypto asset market is currently in a consolidation cycle, and the chain tour segment has been affected to some extent as the industry is in a washout phase. If you have been paying attention to the market recently, you will find that whenever the mainstream crypto assets show signs of stabilization, the chain tour related projects will be the first to move up, which is enough to see that the chain tour market is currently poised for growth. As a newcomer to the chain tour, DNAxCAT is seriously undervalued.
DNAxCAT's governance pass, DXCT, currently has a market cap of only $140 million, which is dozens of times closer to AXS' $6.5 billion market cap. In a larger context, with a global market of 3 billion gamers, the continued impact of the epidemic and the continued hotness of the meta-universe windfall, DNAxCAT is facing nothing short of a sea of stars.
With a Million Dollar Rodeo, DNAxCAT Begins a New Journey
DNAxCAT is indeed a quality project that has not affected its pace even during the downturn. DNAxCAT has not only continued to work with Leviathan Knight Guild, Duk Guild and other Gamefi guilds with tens of thousands of elite members to promote the scholarship program, but also recently announced a partnership with OVO, the largest NFT platform in Japan The company has officially entered the Japanese market. With a series of marketing activities, DNAxCAT's visibility has directly reached millions of Gamefi players.
Not only that, but DNAxCAT has already started preparing for the PVP season, with a season prize pool of millions of dollars! Combined with the above-mentioned marketing activities, it is expected that a large number of chain players will be attracted to DNAxCAT, and with the mechanisms such as cat star-ups and skill upgrades, and thanks to the improvement of the DNAxCAT economic model, new players will join the game and boost the DNAxCAT economic ecosystem.
Based on the current DNAxCAT cat NFT price and Play to Earn revenue, players can still make their money back within 90 days. Once the DNAxCAT market starts, both the NFT and Play to Earn revenues will be rewarding for players.
Website:https://dnaxcat.io
Twitter:https://twitter.com/dnaxcat_game
Telegram:https://t.me/DNAxCAT_official
Medium:https://medium.com/@DNAxCAT_GAME
Discord:https://discord.com/invite/YooShiGamePad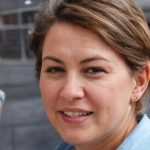 I am a Crypto author and journalist. I have been writing about cryptocurrencies and blockchains for over 5 years. I have also been a guest on numerous podcasts and radio shows, discussing these topics. In addition, I am also a crypto advisor and consultant.