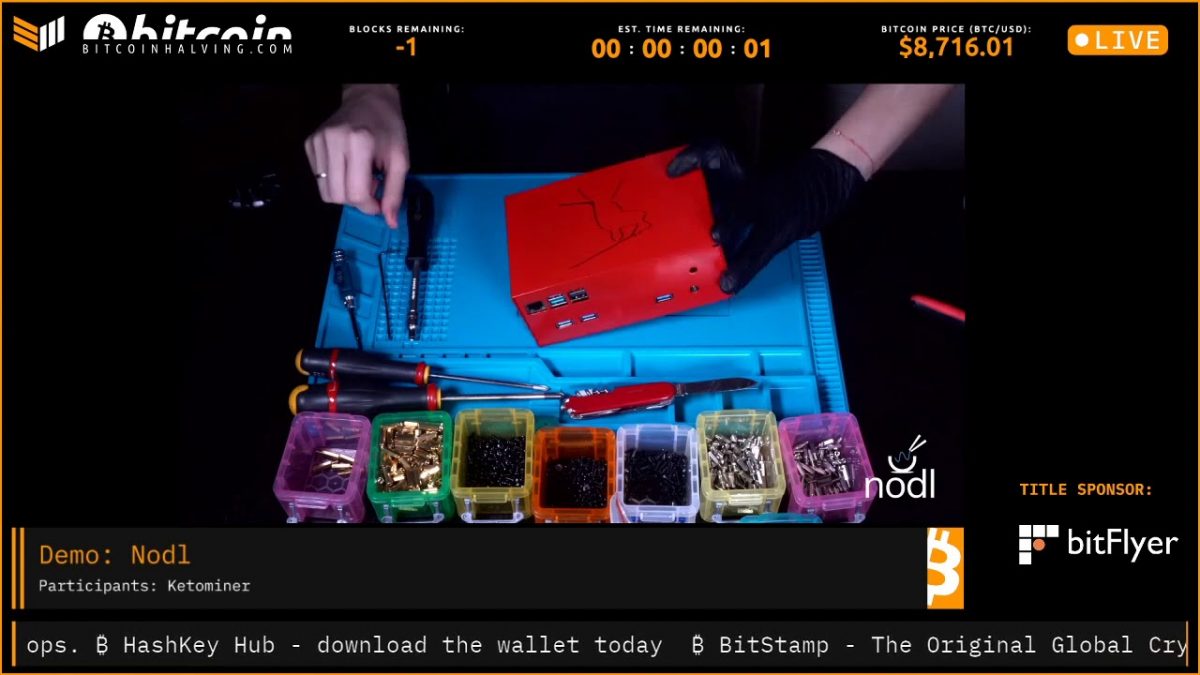 Bitcoin Product Demos During the Halving – Bitcoin Magazine
Bitcoin Magazine's BitcoinHalving.com 21-hour live stream was a celebration of programmable scarcity during Bitcoin's third-ever subsidy halving. It brought panel discussions, fireside chats, technical analysis, banter, memes, music and an unforgettable decentralized countdown to Bitcoin's global community and beyond.
Among the diverse pieces of content presented were firsthand demonstrations from some of Bitcoin's most active builders, showcasing the products and services that will lead the way in the technology's fourth epoch.
Nodl Dojo and Samourai Demo
Nodl offers some of Bitcoin's most popular options for running a full node, a critical practice for those who want to maximize their sovereignty from the third parties that dictate the legacy economic system. The Nodl One, for instance, allows users to download the full Bitcoin blockchain themselves and includes extra features like full Tor implementation and integration of BTCPay Server. The Nodl Dojo is a similar device, but with the privacy-focused Samourai Wallet built in at its core.
During the BitcoinHalving.com live stream, the team from Nodl demonstrated how a Nodl Dojo is built and walked through the installation of Samourai, giving viewers a firsthand and detailed look at what goes into one of the space's most important products.
GoTenna, Mesh Network Demo
Mesh networks are critical solutions for allowing users to access Bitcoin in truly sovereign ways — free of the middlemen that control mainstream internet servers. 
"Put simply, mesh nets are networks of peer-connected nodes that offer 'offline' connectivity by means of radio signals," Bitcoin Magazine reported in March 2020. "Depending on the bandwidth of the network, you could do things like send a bitcoin transaction or download the Bitcoin blockchain." 
During the BitcoinHalving.com live stream, Richard Myers took the virtual stage to walk users through goTenna's mobile mesh network offering.
"One concern that people frequently have about Bitcoin is that it depends on the internet," Myers said during the presentation. "One way Bitcoin users can reduce their dependence on centralized communications networks is by confirming bitcoin transactions without direct access to the internet."
Fueling Merchant Adoption With OpenNode
Bitcoiners have long touted the dream of seamlessly purchasing a cup of coffee with their sats. Though that dream may remain unrealized in many cafes, the number of merchants that accept BTC is growing. In large part, this is thanks to payment processors like OpenNode.
See Also
"[OpenNode is] a bitcoin payment processor and infrastructure company designed for today's complex digital economy," as viewers heard during the BitcoinHalving.com live stream. "The OpeNode experience was created with flexibility in mind. This is why you can accept bitcoin with the option to instantly convert to traditional currencies like the dollar or euro. Of course, if you'd like to keep your earnings in bitcoin, you can do that too."
By focusing on making it as easy as possible for merchants to accept BTC, OpenNode is filling a critical gap in the Bitcoin ecosystem and helping HODLers convert their coins into real-world items. They are also creating a rail that encourages merchants who might not otherwise leverage bitcoin to learn more about the technology and how it can bring them new customers, streamline their transactions and generally free them from issues in the legacy financial system.
"Other payment processors have failed to provide a smooth experience for both the customers and the businesses using them and we intend to improve the overall experience," OpenNode CEO Afnan Rahman told Bitcoin Magazine in August 2019.
The BitcoinHalving.com live stream was host to several other high-quality demos, including one from Unchained Capital and another from Swan Bitcoin. To see more of our Halving content, visit our YouTube page.
Peter Chawaga
Peter Chawaga is a senior editor at Bitcoin Magazine. He HODLs BTC.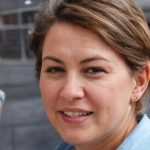 I am a Crypto author and journalist. I have been writing about cryptocurrencies and blockchains for over 5 years. I have also been a guest on numerous podcasts and radio shows, discussing these topics. In addition, I am also a crypto advisor and consultant.