Why this pundit expects November to be huge for Bitcoin, projects price at over $20k ⋆ ZyCrypto
Advertisement
&nbsp

&nbsp
The short-term for Bitcoin is looking quite bearish as bulls have lost the $9,000 level and the daily ascending channel. Bitcoin is currently trading at $8,764 as bulls keep losing strength. Not everything is lost for them but it's clear the short-term is shifting in favor of the bears.
The daily chart can still be considered to be in an equilibrium pattern with the last low at $8,117. If the bulls can hold this level and set a higher low, they can still easily turn the tables around. For now, Bitcoin is looking at $8,700 and $8,500 in the next few hours if the bearish pressure continues. 
Huge Numbers For Bitcoin
In a recent tweet, Omar Bhan, host of daily news and technical analysis of cryptocurrencies, has stated that Bitcoin will surpass $20,000 and it could even hit $172,000 per coin. This last calculation was done using the amount of USD printed by the Fed injected into Bitcoin's market cap.
My price predictions: Bitcoin surpasses $20,000 by the end of the year and Ethereum surpasses $500.November will be HUGE for both.Tweetstamp this, if you wish!— Omar Bham (Crrrrypt0) (@crypt0snews) May 23, 2020
According to Omar, November will be a great month for Bitcoin and Ethereum which he says will also surpass $500. Omar stated that November is generally a great month for bull markets and there is a lot of hype because its the end of the year and the halving effects would be felt by then.
A lot of people pointed out the risk of a second wave of Covid-19 which could heavily impact Bitcoin. On March 12, after the WHO declared the virus as a pandemic, the entire global market collapsed which means that another wave could have similar effects.
From a technical standpoint, Bitcoin does have a bright future, and its long-term looks good, however, there are too many variables out there to accurately predict what the digital asset is going to do in the next few months.
If nothing changes and the virus doesn't get worse, Bitcoin will likely surpass at least $10,000 and might be able to try hitting a new ATH. 
Get Daily Crypto News On Facebook | Twitter | Telegram | Instagram
DISCLAIMER Read MoreThe views expressed in the article are wholly those of the author and do not represent those of, nor should they be attributed to, ZyCrypto. This article is not meant to give financial advice. Please carry out your own research before investing in any of the various cryptocurrencies available.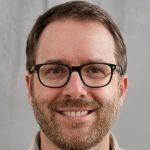 I'm a highly experienced and well respected author in the field of cryptocurrencies. I have been involved in the industry since its early days and I have seen it grow and change over time. My work is highly regarded by my peers because of my clear and concise writing style. I'm a thought leader in the field of cryptocurrencies and my work reflects the deep understanding of the technology that I pursue. I'm a regular contributor to leading industry publications and my work has been featured in major news outlets. I'm a sought-after speaker on the topic of cryptocurrencies and I have presented at many leading conferences.