This Historical Pattern Shows Bitcoin Could Be Weeks Away From $75,000 ⋆ ZyCrypto
Advertisement
&nbsp

&nbsp
Bitcoin has been trading sideways for the past month and was rejected from the $10,000 resistance level again. There is obviously a lot of uncertainty in the market, however, it's important to remember that Bitcoin is one of the few assets that managed to recover entirely from the massive crash on March 12 due to the Coronavirus pandemic.
This recovery clearly shows the strength of Bitcoin and its long-term potential but it doesn't necessarily mean that we are not going to see more bearish action in the short-term. 
Altcoins Losing Strength To Bitcoin
Bitcoin has been gaining dominance over altcoins for the past year. This market capitalization metric is important but we need to realize that BTC's dominance can be lower due to the artificial issuance of stablecoins like USDT. If we keep that factor in mind, Bitcoin's dominance has increased tremendously over the past year.
According to Timothy Peterson, analyst and CFA Manager of Cane Island Alternative Advisors, Bitcoin has carried on while altcoins have continued downward after the crash of December 2017. 
Furthermore, Peterson also points out that Bitcoin's recent recovery in 2020 is extremely similar to the one that happened in 2013. According to this model, Bitcoin would be weeks or months away from hitting $75,000.
Unfortunately, the massive pump Bitcoin experienced in 2013 was most likely not organic as shown by 'The Will Report' back in 2014. The report shows that Mt.Gox was probably manipulating the market and helped Bitcoin achieve new highs. 
The report shows in detail how the moves on Mt.Gox affected the entire market but states the following: 
'I want to make clear that this report is not intended to make accusations, but rather to show the facts that can be extracted from the information that is available to the public, and stipulate that there is more than plenty of evidence to suspect that what happened at Mt. Gox may have been an inside job.'
Get Daily Crypto News On Facebook | Twitter | Telegram | Instagram
DISCLAIMER Read MoreThe views expressed in the article are wholly those of the author and do not represent those of, nor should they be attributed to, ZyCrypto. This article is not meant to give financial advice. Please carry out your own research before investing in any of the various cryptocurrencies available.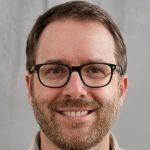 I'm a highly experienced and well respected author in the field of cryptocurrencies. I have been involved in the industry since its early days and I have seen it grow and change over time. My work is highly regarded by my peers because of my clear and concise writing style. I'm a thought leader in the field of cryptocurrencies and my work reflects the deep understanding of the technology that I pursue. I'm a regular contributor to leading industry publications and my work has been featured in major news outlets. I'm a sought-after speaker on the topic of cryptocurrencies and I have presented at many leading conferences.