The Cost Of Transacting With Bitcoin Has Dropped By Almost 90% Within A Month ⋆ ZyCrypto
Advertisement
&nbsp

&nbsp
The Bitcoin network is currently experiencing a significant fall in transaction fees, making it now way cheaper to send BTC than it was merely a month ago. At the moment, the average one can pay for sending Bitcoin is $.07, a nearly 90% decrease from the high of $6.63 seen 3 weeks ago.
Notably, experts had predicted that the crypto's transaction fees would fall after the halving on May 11, and they were valid. Right before the halving, the fees fell to around $0.65. However, starting May 20 after the halving, the costs shot up to a whopping $6.6, making it the heaviest cost for Bitcoin senders in 2 years. Bitcoin transaction costs haven't averaged that level since July 2018.
Now, things seem to have taken another turn as the costs fall again. Whether this low cost will hold for long is still not clear. Time and Bitcoin's market dynamics will tell. 
Changes in Bitcoin's transaction costs are subject to influence by one major factor – network activity. When more people are active on the network, miners tend to concentrate on the better-paying transactions, leaving the lower-cost transactions hanging for hours.
This, in turn, pushes up the overall transaction costs as people move to get in the queue to be served by miners. Those who don't want to increase the fees payable suffer the long wait as miners prioritize others. 
The vice versa is true. When there's less activity on the network as it happened right before and after the halving, transaction fees fall since miners no longer have to discriminate any transactions. In that sense, the current fall in cost can be attributed to the less network activity as a lot of people opt to hodl their assets in anticipation of a price spike in the near future.
Apparently, it's possible to initiate and complete a Bitcoin transaction without having to pay anything. However, this comes with a risk. Miners, who facilitate transactions, are in business to get a cut from the payable fees. They may ignore the unpaid transactions forever. In other words, you might want to save on the fees, but the transaction could remain on the queue forever, with the sent BTC never reaching the recipient.
Get Daily Crypto News On Facebook | Twitter | Telegram | Instagram
DISCLAIMER Read MoreThe views expressed in the article are wholly those of the author and do not represent those of, nor should they be attributed to, ZyCrypto. This article is not meant to give financial advice. Please carry out your own research before investing in any of the various cryptocurrencies available.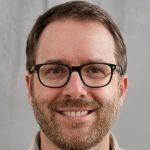 I'm a highly experienced and well respected author in the field of cryptocurrencies. I have been involved in the industry since its early days and I have seen it grow and change over time. My work is highly regarded by my peers because of my clear and concise writing style. I'm a thought leader in the field of cryptocurrencies and my work reflects the deep understanding of the technology that I pursue. I'm a regular contributor to leading industry publications and my work has been featured in major news outlets. I'm a sought-after speaker on the topic of cryptocurrencies and I have presented at many leading conferences.