Satoshi Is Alive? 50 Bitcoin Mined In 2009 Was Just Moved to Unknown Wallets ⋆ ZyCrypto
Advertisement
&nbsp

&nbsp
According to the blockchain data, 50 Bitcoin has just been transferred from a wallet dormant since 2009 to different obscure wallets.
It appears that the coins were mined in the first month of Bitcoin's existence and are now worth around $500,000.
Transaction Data from Blockchain.comThere is a lot of speculation going around now with some people stating that it's not Satoshi but could be someone close to him/her that possibly found his wallet. Others think that it could be an early miner that simply forgot about his coins and has finally recovered the keys to the wallet.
There is also the possibility that someone in Hal Finney's family has access to his wallet. A crazy theory also states that this could be someone simply brute-forcing the wallet with insane luck.
Notable figures like Pompliano have already tweeted about the event. 
I don't want to know who Satoshi is.— Pomp 🌪 (@APompliano) May 20, 2020
Satoshi is alive?— Mati Greenspan (tweets are not trading advice) (@MatiGreenspan) May 20, 2020
Bitcoin Crashes In Response
It seems like quite a coincidence that Bitcoin has just seen a massive dump down to $9,400 from $9,700 within minutes after the alert about someone moving really old coins. Even if it's not Satoshi, someone might have a lot of Bitcoin stashed and transferring them to exchanges.
Bitcoin has been trading sideways for a long time now and any piece of news can be extremely damaging to the price right now. Bitcoin is still currently slipping as it touched $9,300 briefly.
This could lead Bitcoin into an extended downtrend on both the daily chart and weekly charts. If Satoshi is really alive and kicking, it wouldn't really make sense for him to move the coins to exchanges and not crash the Bitcoin price deliberately, most likely.
Either way, it seems that one of the oldest addresses moving Bitcoin isn't seen as a good thing even though it's only 50 Bitcoins in total which is certainly not enough to topple the market.
Get Daily Crypto News On Facebook | Twitter | Telegram | Instagram
DISCLAIMER Read MoreThe views expressed in the article are wholly those of the author and do not represent those of, nor should they be attributed to, ZyCrypto. This article is not meant to give financial advice. Please carry out your own research before investing in any of the various cryptocurrencies available.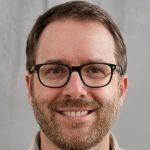 I'm a highly experienced and well respected author in the field of cryptocurrencies. I have been involved in the industry since its early days and I have seen it grow and change over time. My work is highly regarded by my peers because of my clear and concise writing style. I'm a thought leader in the field of cryptocurrencies and my work reflects the deep understanding of the technology that I pursue. I'm a regular contributor to leading industry publications and my work has been featured in major news outlets. I'm a sought-after speaker on the topic of cryptocurrencies and I have presented at many leading conferences.