Redditor Who Sold Nearly 57 BTC For 'Peanuts' in 2012 Discovers He Still Has Some Left ⋆ ZyCrypto
Advertisement
&nbsp

&nbsp
When Bitcoin made its debut back in 2009, not many people really thought about the crypto's future potential. Back then, a Bitcoin was going for pennies. The next few years didn't see much improvement in terms of people's seriousness about the pioneer cryptocurrency.
Indeed, many people took owning some Bitcoins as a fun thing. There have been reports of people who used massive amounts of BTC to pay for cheap things, as a matter of fact, someone paid 10,000 BTC for two pizzas back in its early days.
Now, another guy on Reddit is confessing to having used close to 57 Bitcoins to pay for peanuts back in 2012. That was 3 years after Bitcoin debuted.
Counting Losses
Over the next 5 years, everything changed. The crypto bull run of 2017 saw BTC hit an all-time high of around $20,000. That must have been excruciating for anyone who had Bitcoin early enough but dissipated them on simple things like candy.
In a post on Reddit, the guy says he bought his stash of around 57 Bitcoins in 2011 but sold most of them for 'peanuts' in 2012. However, he's lucky enough to have backed up his details on a USB hard drive. He recently checked and found that he still has 2 BTC left. That's almost a whole $20k right now. Had he kept his stash intact, his holdings would be worth upwards of half a million dollars at the current price. 
The Case For Hardware Storage
This story makes the case for the use of hardware storages for cryptos as opposed to hot wallets. In his part, the guy is lucky to have kept the USB drive that had his backup details for almost a decade.
There have been reports that about 3 million Bitcoins, roughly 23 percent have been lost forever due to people forgetting their access keys, especially for hot (online-based)wallets.
Fact: BTC Has Come A Long Way
It's a decade since Bitcoin entered the market, and from the look of it, the crypto has really come a long way. During its early days, Bitcoin cost mere pennies. Today, it's thousands of dollars per coin. People have come around to realize the power and marvel of Bitcoin.
Admittedly, the debut of Bitcoin instigated the growth of the crypto and blockchain technology into what it is today. There are now hundreds of crypto projects in the market. The blockchain technology has also proven revolutionary.
Is HODLing The Best Bitcoin Investment?
Of late, there has been a heated debate as to whether buying and HODLing is better than the active use of Bitcoin. Various crypto whales have been known to accumulate and hodl. In fact, many experts have urged people to sit on their BTC stash for the time being.
Big entities like Grayscale have been aggressively accumulating Bitcoin. In that case, and if this man's story is anything to go by, it seems that holding may be a good investment for anyone in the mood to reap big in the future when BTC is 'presumed' to be trading at high prices.
Get Daily Crypto News On Facebook | Twitter | Telegram | Instagram
DISCLAIMER Read MoreThe views expressed in the article are wholly those of the author and do not represent those of, nor should they be attributed to, ZyCrypto. This article is not meant to give financial advice. Please carry out your own research before investing in any of the various cryptocurrencies available.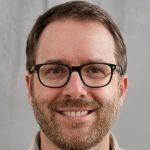 I'm a highly experienced and well respected author in the field of cryptocurrencies. I have been involved in the industry since its early days and I have seen it grow and change over time. My work is highly regarded by my peers because of my clear and concise writing style. I'm a thought leader in the field of cryptocurrencies and my work reflects the deep understanding of the technology that I pursue. I'm a regular contributor to leading industry publications and my work has been featured in major news outlets. I'm a sought-after speaker on the topic of cryptocurrencies and I have presented at many leading conferences.