On-Chain Data Reveals What Happened Right Before Latest Bitcoin Price Dip ⋆ ZyCrypto
Advertisement
&nbsp

&nbsp
According to reports currently flowing within the crypto community, crypto whales were spotted shifting their coins to some popular exchanges like Binance and BitMex just hours before Bitcoin scaled back to the $9.5k range after shooting up to over $10k barely 24 hours before.
Whale Activity
One notable report was one posted in a tweet by CryptoQuant, a fairly popular provider of on-chain data and market charts for crypto adherents.
Apparently, Binance and BitMex seem to have been the major destinations of huge stashes of Bitcoin moved by whales.
Source: CryptoQuantThat aside, the fact that the BTC dip occurred after the inflows have many speculating that the price crash may have been induced by the whales dumping their coins on the exchanges.
This upshot has been troubling many people in the crypto community. In fact, there have been some reports that the price crash was an act of capitulation by inefficient miners. These sorts of issues have plagued the crypto community for years.
Miners Will HODL
Still, at least according to CryptoQuant, there isn't really any cause to worry as Bitcoin miners are likely to hold their stash in place as opposed to dumping that affects the price.
Indeed, the available chart data suggest that most miners are in favor of holding even as some smaller miners are capitulating since the price dip doesn't seem to have spooked them.
Source: CryptoQuantIn that case, miners will be playing a huge role in keeping the market in balance and preventing whales from broadly manipulating the market by buying extensively on the dip and selling on the high. If no miner sells, the available BTC already in circulation will rise in demand and price, and that will likely keep the whales from dumping large caches of coins on the market.
Get Daily Crypto News On Facebook | Twitter | Telegram | Instagram
DISCLAIMER Read MoreThe views expressed in the article are wholly those of the author and do not represent those of, nor should they be attributed to, ZyCrypto. This article is not meant to give financial advice. Please carry out your own research before investing in any of the various cryptocurrencies available.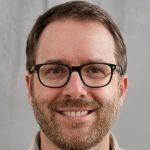 I'm a highly experienced and well respected author in the field of cryptocurrencies. I have been involved in the industry since its early days and I have seen it grow and change over time. My work is highly regarded by my peers because of my clear and concise writing style. I'm a thought leader in the field of cryptocurrencies and my work reflects the deep understanding of the technology that I pursue. I'm a regular contributor to leading industry publications and my work has been featured in major news outlets. I'm a sought-after speaker on the topic of cryptocurrencies and I have presented at many leading conferences.