Macro Trader Cites Three Reasons Why Bitcoin Is Unlikely To Hit $1M In The Next Decade ⋆ ZyCrypto
Advertisement
&nbsp

&nbsp
Many in the crypto community have over the years made $1 million Bitcoin price predictions. A majority believe this will happen within the next decade. The prediction has been preposterous, but one only needs to look at the past decade to see its feasibility. A decade ago, few people knew Bitcoin and trading for almost nothing. It was only in 2013 that Bitcoin reached $100. Since then, Bitcoin has gone on to reach $20,000. This unprecedented rise, the believers, say is just the beginning.
Over the next decade, Bitcoin will master its stride making it unstoppable. Just like $10K was, and remains, a key point for Bitcoin reaching $20K, for a $1M price tag to be considered, Bitcoin needs to reach $100K. This according to prominent analysts like PlanB and Anthony Pompliano could happen as early as next year.
Bitcoin Hurdles To $1M
One Macro Trader is however not optimistic about the $1M price tag. And the reasons are more of the same those that continue to stop Bitcoin from mainstream adoption and reaching its ATH. Regulation, volatility, and security.
According to analyst and trader by the Twitter handle @CryptoWhale, there are three main events that continue to cast doubt over Bitcoin's future and the likelihood of reaching $1M.
The analyst cites Quantum Computing, Satoshi selling, and government regulation as the three main reasons. One of these is the reason it broke $9K support a few days ago. A fear that Satoshi was selling his stash was the reason Bitcoin tanked. This was just a $500K worth sell, given Satoshi's stash is in the tune of billions, one day he could possibly trigger the single largest price crash.
What happens when Quantum Computing has the ability to crack all private keys? What happens when Satoshi sells his millions of #Bitcoin stored in old wallets? What happens governments add regulations to crypto, and ban people from buying?— Whale 🐋 (@CryptoWhale) May 26, 2020
Quantum computing by Google has also been a concern after great advancement. There is concern that it could potentially crack private keys and compromise Bitcoin in the years to come.
Lastly, government regulations, this has and continues to be a big issue in different countries. The analyst believes that specifically in the U.S, once Bitcoin really rallies to reach hundreds of thousands, the government will step in and ban it.
Bitcoin Price Update
For now, Bitcoin continues to struggle under $9K. At the time of writing this, the asset is clinging on the $8.8K support. With sentiments bearish, analyst NebraskanGooner believes that this will not hold and investors should expect $8.2K in the coming days.
#bitcoinEven if you were patient inside of the neutral zone if you waited for confirmation of a play you could've entered a really nice short on retest of the lower boundary.I'm not seeing much support to hold us up here and am expecting a 99sma retest; currently around $8200 https://t.co/ioCGNJ3iPd pic.twitter.com/T5gwtnxyKu— NebraskanGooner📈 (@nebraskangooner) May 26, 2020
One positive from the recent lows is that data shows macro investors are accumulating. This will help drive prices on the way up.
Get Daily Crypto News On Facebook | Twitter | Telegram | Instagram
DISCLAIMER Read MoreThe views expressed in the article are wholly those of the author and do not represent those of, nor should they be attributed to, ZyCrypto. This article is not meant to give financial advice. Please carry out your own research before investing in any of the various cryptocurrencies available.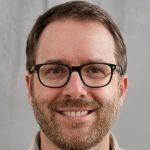 I'm a highly experienced and well respected author in the field of cryptocurrencies. I have been involved in the industry since its early days and I have seen it grow and change over time. My work is highly regarded by my peers because of my clear and concise writing style. I'm a thought leader in the field of cryptocurrencies and my work reflects the deep understanding of the technology that I pursue. I'm a regular contributor to leading industry publications and my work has been featured in major news outlets. I'm a sought-after speaker on the topic of cryptocurrencies and I have presented at many leading conferences.