Largest Whale? Grayscale's Bitcoin Stockpiling Has Investors Concerned About Centralization ⋆ ZyCrypto
Advertisement
&nbsp

&nbsp
It has been evident that Wall Street wants Bitcoin. New data has shown that Grayscale investments have doubled down on Bitcoin purchases since the 2020 halving. Now, the group is buying 1.5 times the amount of Bitcoin mined. Since the halving, 12,337 BTC has been mined. In that time, Grayscale has bought 18,910.
This show of institutional interest has been welcomed by the crypto community with the prospect of Wall Street's demand driving prices up. But some investors think that it's not all positive. At the rate that Grayscale is accumulating, it could become the largest holder. Some have even argued that if it keeps it up until the end of next year, they would hold as much as Satoshi Nakamoto.
More #bitcoin is taken off the market by a single entity than what's being mined now. Not even taking into consideration other onramps like @sqcrypto and others. So for all the bears calling $3k-$4k.. good luck with that.$GBTC also has a 6 month lockup.https://t.co/gH6oYh7vU1— WhalePanda (@WhalePanda) May 28, 2020
Grayscale's doubled effort to accumulate Bitcoin is thoughtful, while others like Goldman Sachs continue to fight it, Grayscale is getting ahead and more so taking advantage of current flat prices to buy as much as possible. But with Bitcoin still in its infancy, there is concern that they could become too big and compromise Bitcoin's decentralization nature.
Bitcoin already suffers from centralization when it comes to miners, a financial institution would make it worse.
One Reddit user has gone on to suggest identifying Grayscale's addresses and refusing to sell to them.
"…Is it worth identifying their new addresses regularly and not transacting with them? Or would it be futile to even try and stop them i.e. they'll just keep making new addresses and it's impossible to "ban" an entity?"
Institutions On Accumulation Spree
Like several other Wall Street players, Grayscale has identified the budding Bitcoin prospect. Because of this, it is likely to continue buying as long as bitcoins are available for sale. There's no doubt that its large holding will lead to much influence, for example, if they begin selling, this could lead to a price crash.
Putting billionaires off buying Bitcoin is smart.We want them to buy at $288k, not now.— Alistair Milne (@alistairmilne) May 17, 2020
But instead of stopping them from accumulating, this could be a wake-up call for big investors to board the ship and ensure they have a stash as prices tend to react positively every so often if there are enough users.
Get Daily Crypto News On Facebook | Twitter | Telegram | Instagram
DISCLAIMER Read MoreThe views expressed in the article are wholly those of the author and do not represent those of, nor should they be attributed to, ZyCrypto. This article is not meant to give financial advice. Please carry out your own research before investing in any of the various cryptocurrencies available.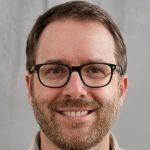 I'm a highly experienced and well respected author in the field of cryptocurrencies. I have been involved in the industry since its early days and I have seen it grow and change over time. My work is highly regarded by my peers because of my clear and concise writing style. I'm a thought leader in the field of cryptocurrencies and my work reflects the deep understanding of the technology that I pursue. I'm a regular contributor to leading industry publications and my work has been featured in major news outlets. I'm a sought-after speaker on the topic of cryptocurrencies and I have presented at many leading conferences.