Bitcoin Stable At $9.5K After Sharp Price Drop, Is $10K Still The Paramount Target? ⋆ ZyCrypto
Advertisement
&nbsp

&nbsp
There was a hard drill for retail traders on Tuesday as Bitcoin showed its true volatility. The digital asset began the day by breaking above the $10K resistance to rally as high as $10,100. But with all indicators pointing to further gains, in a matter of minutes, Bitcoin crashed to the $9,300 lows.
Investors that bought above $10K saw around $800 lost in minutes and another saw over $400M liquidated.
Following the crash, it was clear that whales were at least partially responsible. In addition, investors taking profits at $10K was another main reason for the crash. There were too many sell orders and not enough demand. 
Another possible reason is the continued positive performance of the U.S markets despite the unrest. The crisis was a possible catalyst for the rally. Those buying because of this, expected that the equity markets would suffer as investors panicked over the riots taking place in major cities.
#BTC crashes -$1000 in 15 minutes on US opening (exact same time and volumes as May 20 and May 21)— PlanB 🔴 (@100trillionUSD) June 2, 2020
Arthur: Rally Not Real Until $15K
Events from the last 24 hours show that the bulls are not yet in full control. Even at $10K, Bitcoin is still vulnerable. The target needs to be in the $11K-$12K highs for FOMO to take over. Only if Bitcoin can set these higher highs will it ensure support above $10K and prevent a crash below this.
For a full-blown bullish takeover, BitMex CEO Arthur Hayes believes this will be only after Bitcoin has broken $15K.
The basis is starting to get juicy. It sure beats earning 0% at the bank, thanks Jay. But this rally ain't real until we take out $15k. pic.twitter.com/8nLXodzipp— Arthur Hayes (@CryptoHayes) June 2, 2020
If Bitcoin rallies to $15K, this would be a new two years high and would easily see investors back the asset in reaching its ATH of $20K. For this, traders would have to dig deep and expand while fighting the urge to drop at key resistances such as $12K.
For now, Bitcoin seems to be stable above $9,500 which will be encouraging in the short-term. For those who took profits at $10K, they are back accumulating again. The grind to $10K is on reset but this time it is clear that getting there is possible in minutes and equally falling from it.
Get Daily Crypto News On Facebook | Twitter | Telegram | Instagram
DISCLAIMER Read MoreThe views expressed in the article are wholly those of the author and do not represent those of, nor should they be attributed to, ZyCrypto. This article is not meant to give financial advice. Please carry out your own research before investing in any of the various cryptocurrencies available.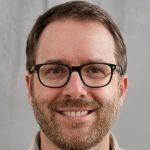 I'm a highly experienced and well respected author in the field of cryptocurrencies. I have been involved in the industry since its early days and I have seen it grow and change over time. My work is highly regarded by my peers because of my clear and concise writing style. I'm a thought leader in the field of cryptocurrencies and my work reflects the deep understanding of the technology that I pursue. I'm a regular contributor to leading industry publications and my work has been featured in major news outlets. I'm a sought-after speaker on the topic of cryptocurrencies and I have presented at many leading conferences.