Asset Manager Timothy Peterson Highlights Reason Why Bitcoin's $20k All-Time High Price "is Fake" ⋆ ZyCrypto
Advertisement
&nbsp

&nbsp
Asset manager Timothy Peterson has asserted that the 2017 Bitcoin bull market was fake. He said this in a tweet, stressing that 2013, and 2019 bull markets, just like that of 2017 were both due to manipulation and not organic bull markets as many tend to believe. Timothy suggests that the 2013 manipulation had something to do with Mt. Gox when its then CEO Mark Karpeles deposited $33.5 million in his account around the time.
Karpeles was convicted in 2019 of shaping the exchange's data from February to September 2013 which may have contributed to the manipulation that led to the increase in BTC price that year. Bitcoin experienced two prior notable all-time highs, the first on April 9 ($213), and the second and bigger one was on November 29, 2013, which raised the price to $1,242.
In 2017, Bitcoin surged from under $1,000 to the current all-time high of $20,000. These significant bull runs have been explained as the effects of Bitcoin halving as each of them happened following a halving event, although they were also followed by major price crashes which were as a result of intense 'dumps' as BTC holders sold to make gains.
The epic 2017 all-time high was followed by a major price crash of -50% in January 2018. By November 2018, Bitcoin had crashed towards $4,000 and went as low as $3,200 until April 2019 when the price started rising again. This led to the second biggest bull run after the 2017 high, with price going as high as $14,000 in 2019. Timothy believes this was also manipulated.
Ironically, he has used mathematical evidence to show that Bitcoin has genuine value and the price is set to increase as adoption continues to widen. Earlier this month, he released a prediction that placed the asset's value at $1 million per coin by 2027. He did not say if the projected price will also be attained through manipulation like the previous ones or that things will be different in the future.
Whatever is the case, the Bitcoin community is currently expecting a new all-time high since the third halving has come and gone and investors are hoping that the trend continues. The asset is currently struggling to break the $10,000 critical level but has failed on so many occasions, its price has dropped 4% to circa $9,486 at press time.
Get Daily Crypto News On Facebook | Twitter | Telegram | Instagram
DISCLAIMER Read MoreThe views expressed in the article are wholly those of the author and do not represent those of, nor should they be attributed to, ZyCrypto. This article is not meant to give financial advice. Please carry out your own research before investing in any of the various cryptocurrencies available.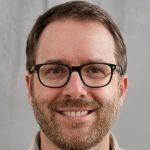 I'm a highly experienced and well respected author in the field of cryptocurrencies. I have been involved in the industry since its early days and I have seen it grow and change over time. My work is highly regarded by my peers because of my clear and concise writing style. I'm a thought leader in the field of cryptocurrencies and my work reflects the deep understanding of the technology that I pursue. I'm a regular contributor to leading industry publications and my work has been featured in major news outlets. I'm a sought-after speaker on the topic of cryptocurrencies and I have presented at many leading conferences.